Welcome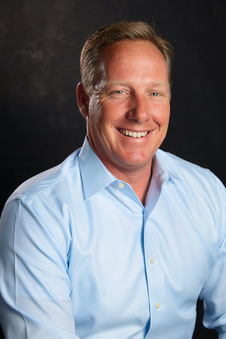 "Nick has been my agent twice as a Buyer, once as a Seller and the process was flawless on all three transactions. The thing that makes him stand out is his knowledge of the market and his passion for the real estate business. The home he sold for us came with some challenges, but he developed a plan, stayed in constant communication and delivered a deal that worked for all parties. If you have real estate needs in the Ocean City area Nick is the first call you need to make."
Jeremy Meyer via Zillow



As a lifelong resident of the Ocean City area I am uniquely positioned to provide local market insight and knowledge to my clients that few other Realtors working the coastal Maryland and Delaware real estate markets can offer. Having lived and owned real estate in a majority of the areas that make up our real estate market I have a clear understanding of the unique nuances and benefits of each community.
I am focused on helping my clients accomplish their real estate goals, while making their lives easier in the process. Real estate sales are large financial transactions that involve a lot of information, time and people to manage. When improperly managed the real estate sales process can be overwhelming and often results in undesirable outcomes.
Opportunity costs are high in real estate and experience matters. You deserve to have a local, experienced, knowledgeable advisor by your side who will help you navigate through the real estate sales process. I have been actively licensed to sell real estate since 2005 and have successfully completed hundreds of real estate transactions throughout the area. I have the experience, market knowledge, systems and full support team in place to ensure you have a seamless real estate transaction from start to finish.
This is evidenced by my track record of successful sales, large base of referrals from past clients and numerous five-star agent reviews. I will simplify the real estate sales process for you through a proven, hassle free system. You can rest assured that your interests are being represented at every step in the process so you can focus on other important things in your life.
Owning a second home or living at the beach enriches one's life, which is why I have never left the coastal area. I get a lot of satisfaction out of helping others attain this same high quality of life that I am fortunate to enjoy everyday living at the beach.
In my free-time I spend as much time as possible with my wife Jenn, our daughter Madelyn and our bullmastiff Kainoa. I am an avid golfer, surfer and sports fan. I generally just like to enjoy life and the many great opportunities it affords.
Put a proven track record of success to work for you. Feel free to contact me anytime at 443-614-9179 or via email. I look forward to speaking with you to discuss how I can assist you with your real estate needs.
---
Contact Nicholas